Arcana Institute, on behalf of Analytica Laser, would like to invite you to the International Symposium on Accessibility to High-Value Medicine in London, UK on December 5-6,  a not-for-profit event organised by the London School of Hygiene & Tropical Medicine with the help of Analytica Laser.
The gathering provides a timely global platform to address critical questions around access to high-value medicine: Are the current HTA models still working? How can we best assess value for high-value therapies? Can we afford to cure diseases? What are novel approaches to finance innovation? 
Click here to see the exclusive sessions and speaker line-up.
200+ leaders from across Europe and North America are now expected to attend. Registration is open here but given the room capacities, seats are allocated at a 'first come, first serve' basis.
For an informational pamphlet in PDF, please click on the image below or stay up-to-date by following the event website.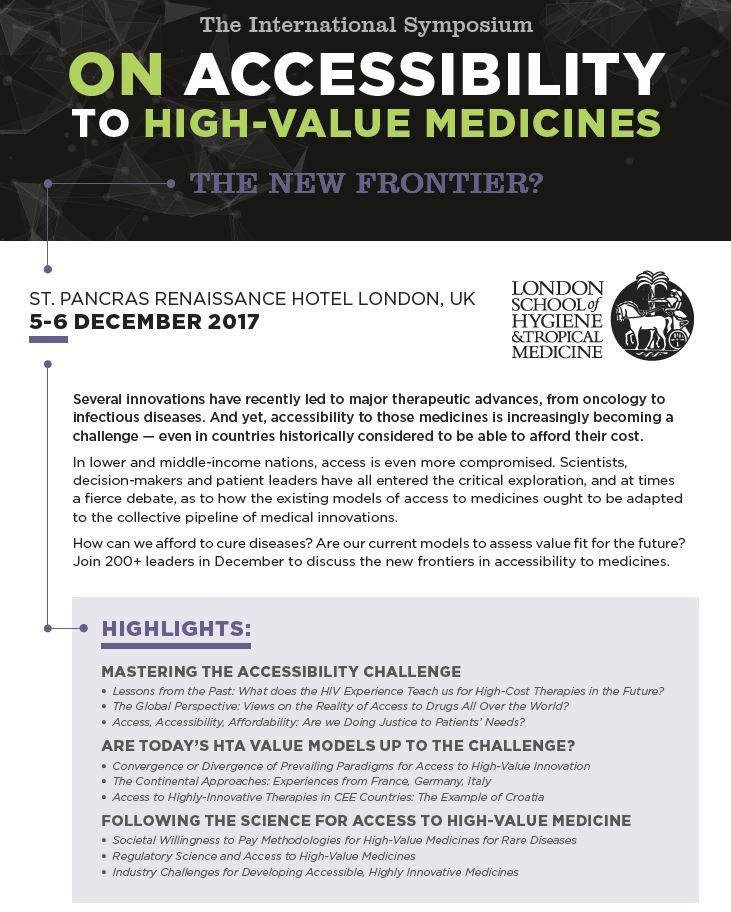 For more information, please contact us at development@inar.pl
International Symposium on Accessibility to High-Value Medicine / London, UK (5-6 Dec 2017)