PHARMACOVIGILANCE SYSTEM DEVELOPMENT
INAR operates a full pharmacovigilance (PhV) system. We create and oversee a complex Pharmacovigilance system that is compliant with the Pharmaceutical Law and the European Union guidelines. Our broad range of services include: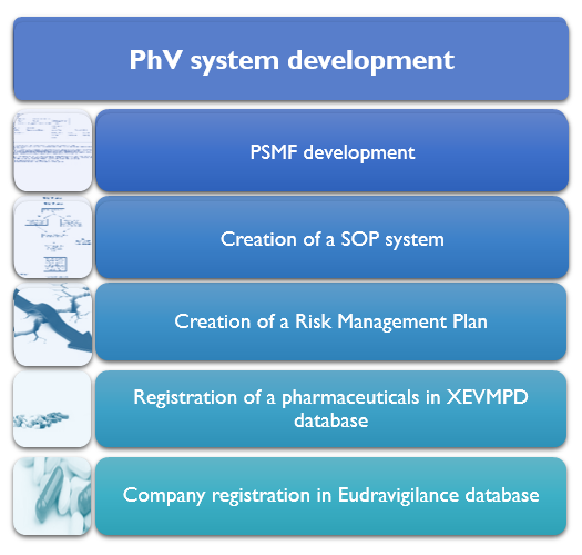 QUALIFIED PERSON FOR PHARMACOVIGILANCE (QPPV) SERVICES
The Qualified Person Responsible for Pharmacovigilance (QPPV) is the person responsible for establishing and maintaining a PhV system, including all legally required activities related to pharmacovigilance. Our QPPV services are performed in accordance with the requirements of Article 23 of Regulation (EC) No 726/2004.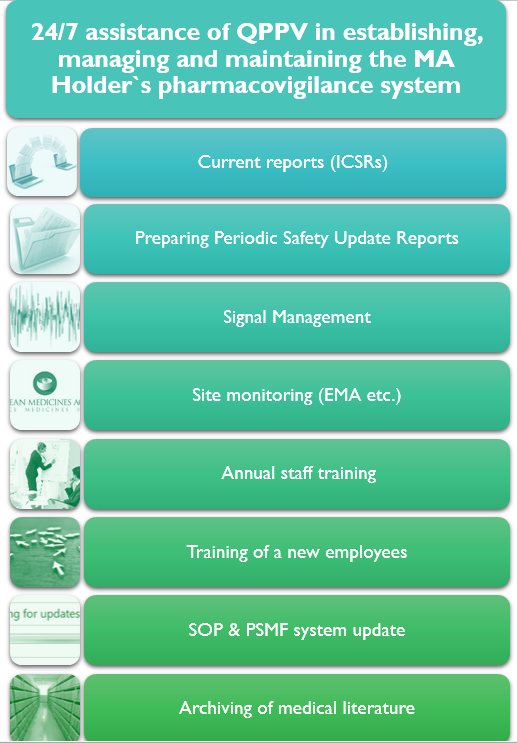 CONTINUOUS MONITORING OF GLOBAL AND LOCAL SCIENTIFIC AND MEDICAL LITERATURE
INAR offers continuous monitoring of global and local scientific and medical literature. This service is conducted according to the guidance of Good Pharmacovigilance Practice (GVP).
According to the guidelines:  "The scientific and medical literature is a significant source of information for the monitoring of the safety profile and of the risk-benefit balance of medicinal products, particularly in relation to the detection of new safety signals or emerging safety issues. Marketing authorization holders are therefore expected to maintain awareness of possible publications through a systematic literature review of widely used reference databases (e.g. Medline, Excerpta Medica or Embase) no less frequently than once a week. In addition, marketing authorization holders should have procedures in place to monitor scientific and medical publications in local journals in countries where medicinal products have a marketing authorization, and to bring them to the attention of the Company safety department as appropriate." (GVP module VI)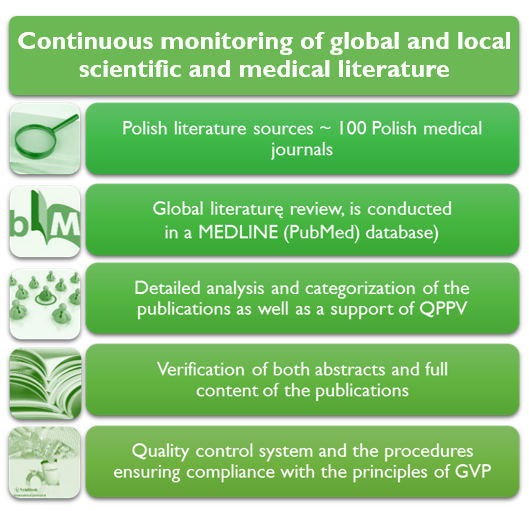 At INAR, we go beyond identification of individual case safety reports by using a unique approach that identifies all articles containing information regarding safety issues of the monitored substance (i.e. interactions, exposure during pregnancy, preclinical safety data), in addition to articles containing the minimum information for reporting. This service also includes formation of a Report, presented in tabular form and grouped in terms of safety issues. The scope of monitoring the extent of categorisation, and the resulting report itself, can be adapted to individual Company needs and requirements.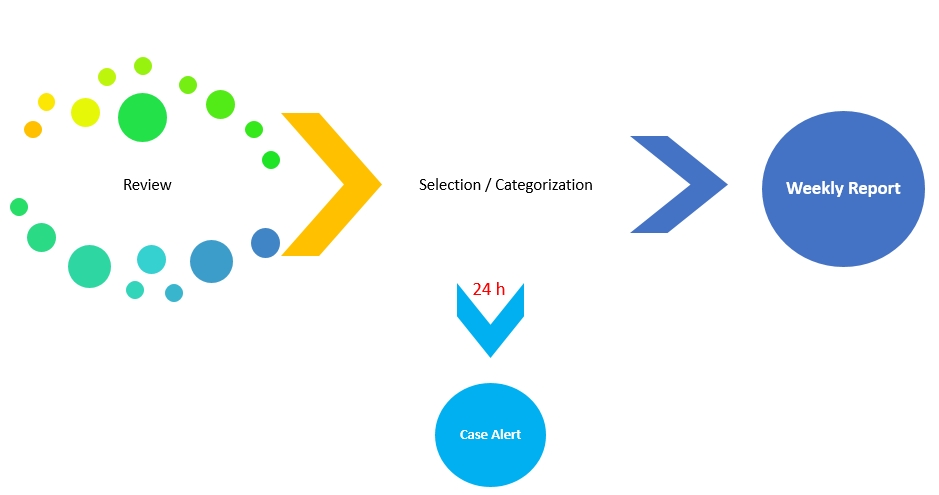 OUR REGULATORY AFFAIRS SERVICES INCLUDE:
Medicinal products:
Regulatory Strategies development
Full regulatory affairs support
Preparation and review of regulatory submissions
Authoring of annual reports, drug master files, dossier amendments and supplements
Preparation, publication and submission of electronic common technical documents (eCTD) applications
Authoring of expert reports (quality, clinical, non-clinical)
Authoring of Medicine information and labelling
Ensuring compliance and quality – DOSSIER AUDIT (QC)
Consulting and outsourcing for Food supplements companies
Comprehensive range of notification services for Foodstuffs for Particular Nutritional Uses
Contact us:
Email: kontakt@inar.pl
Phone: +48 502 315 756