Supporting efficient P&R workflows by Pharma Market Access Database & Repository
Market Access Radar (MAR) is a Pharma Market Access Database & Repository of more than 8 years of daily delivery of the most up-to-date MA-related news and reports, hand-picked by experts in reimbursement. The service is available as Online Repository (marketaccess-radar.com). It includes search engines and advanced user profiles, which enables to customize data flow under user needs, country/category filters, tag system, and even more, including daily or weekly, personalized by user, report.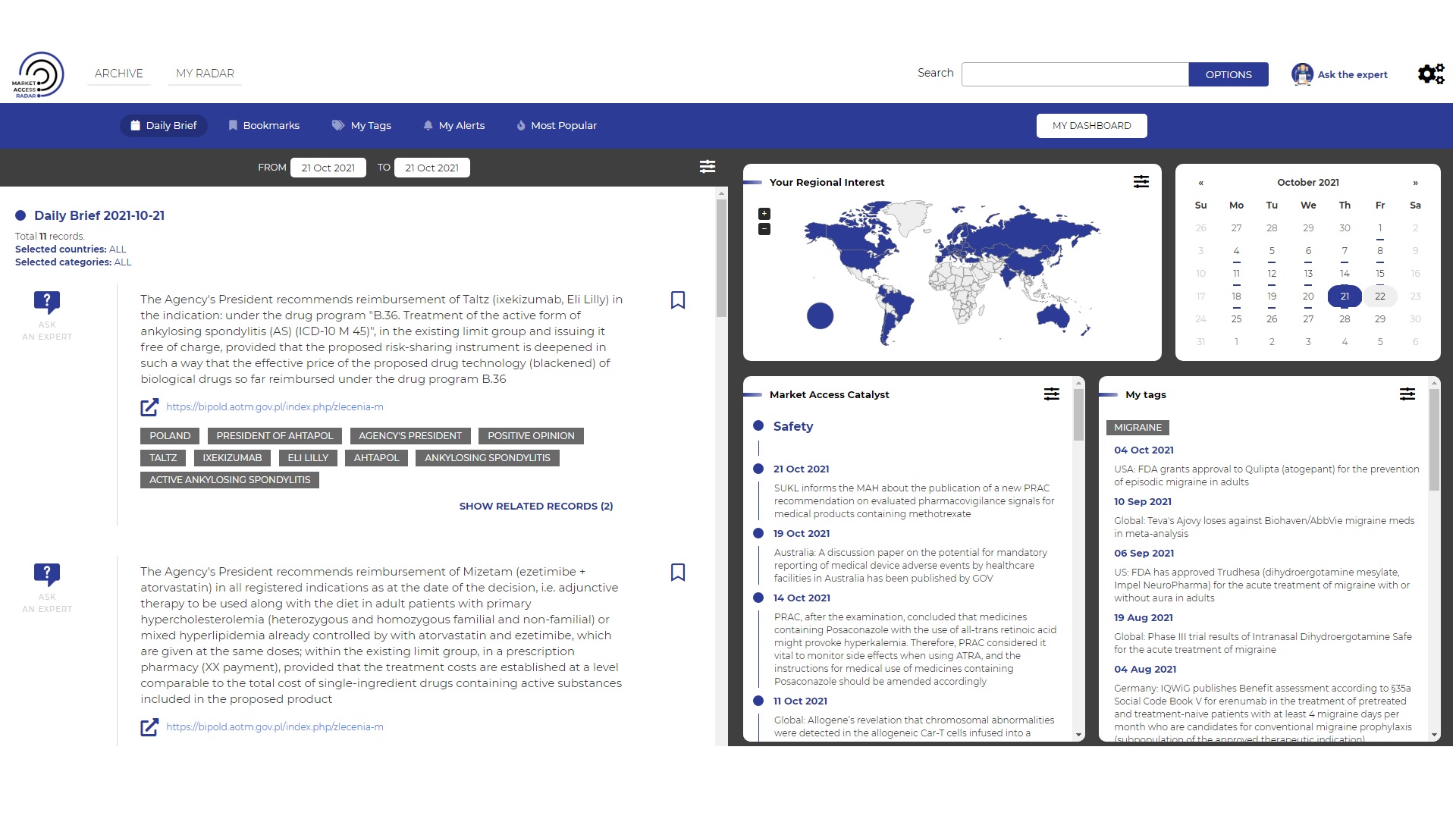 MAR was created to provide you with quick and easy access to the most important MA-related information. Insights presented in MAR follow an easy-to-follow layout to bring the most relevant data directly to you. We gather the latest reimbursement recommendations. Information on financing from public funds announced by Ministries of Health and HTA agencies. Information on changes in legal provisions regulating the financing of health technologies from public funds.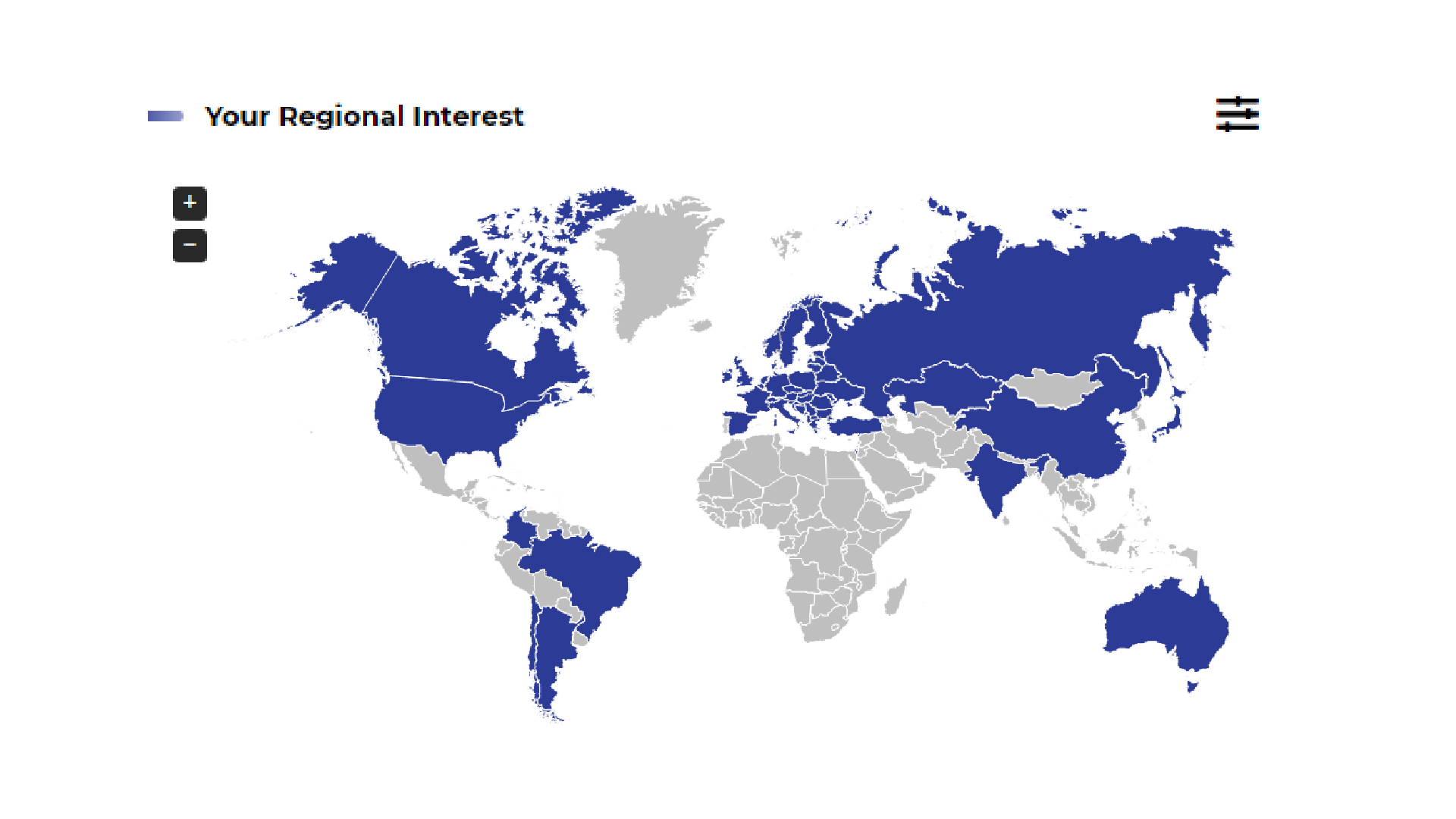 Compliant, Integrated P&R records
News on drug safety, new marketing authorizations, variations in registered and reimbursed indications published by EMA, HMA, FDA, MHRA, Ministries of Health, and other national institutions responsible for registration and safety of drugs and other valuable information which may impact reimbursement, published in mass-media and relevant press.
Streamline your P&R data management and analysis
All the records you need in a single, interoperable repository. Effortlessly share information across your organization via a secure and consistent workflow using our integrated platform. Create different user profiles to tailor yourPharma Market Access Database & Repository. Receive further details with a short analysis from our local Experts (personal assistance during service).
Spend your time on the P&R strategy, not searching for relevant information
The intuitive interface guides users in visualizing data flow and analysis P&R information. Deliver reproducible, quality results with automated workflows that can be saved, locked, customized, reused, and shared during your organization.