Market Access Radar for Central and Eastern Europe and beyond (MAS CEE)
Central and Eastern Europe (CEE) is a region of 380 million people spanning over twenty countries. Our experience working with HTA in the CEE region has shown that the region holds great potential for MA ready to be uncovered.
MAR Country coverage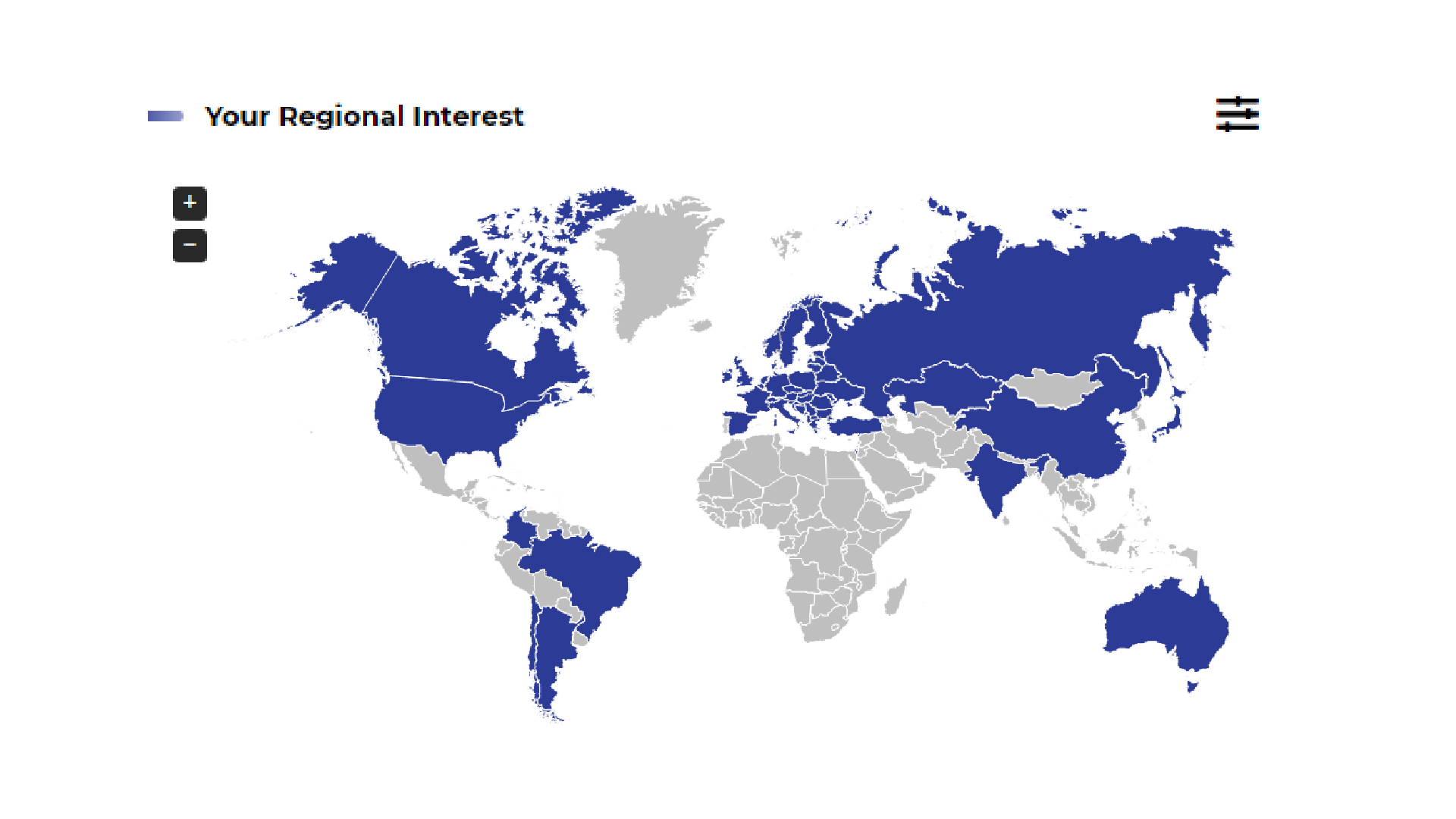 Due to a strong competitive environment and existing legal restrictions in local and international markets, activities related to reimbursement require excellent knowledge of all risks and opportunities occurring in the selected market(s). Such knowledge is attained by gathering relevant information from various sources. However, as MA information in the CEE/CIS/BALTICS region is supplied in foreign languages, it may be difficult to find and access. In response, INAR created the Market Access Radar (MAR) CEE service to allow users quick and easy access to information from multiple sources all in one place, providing the most important and up-to-date MA related information across the CEE/CIS/BALTICS region and beyond.
Find out more about MAR
or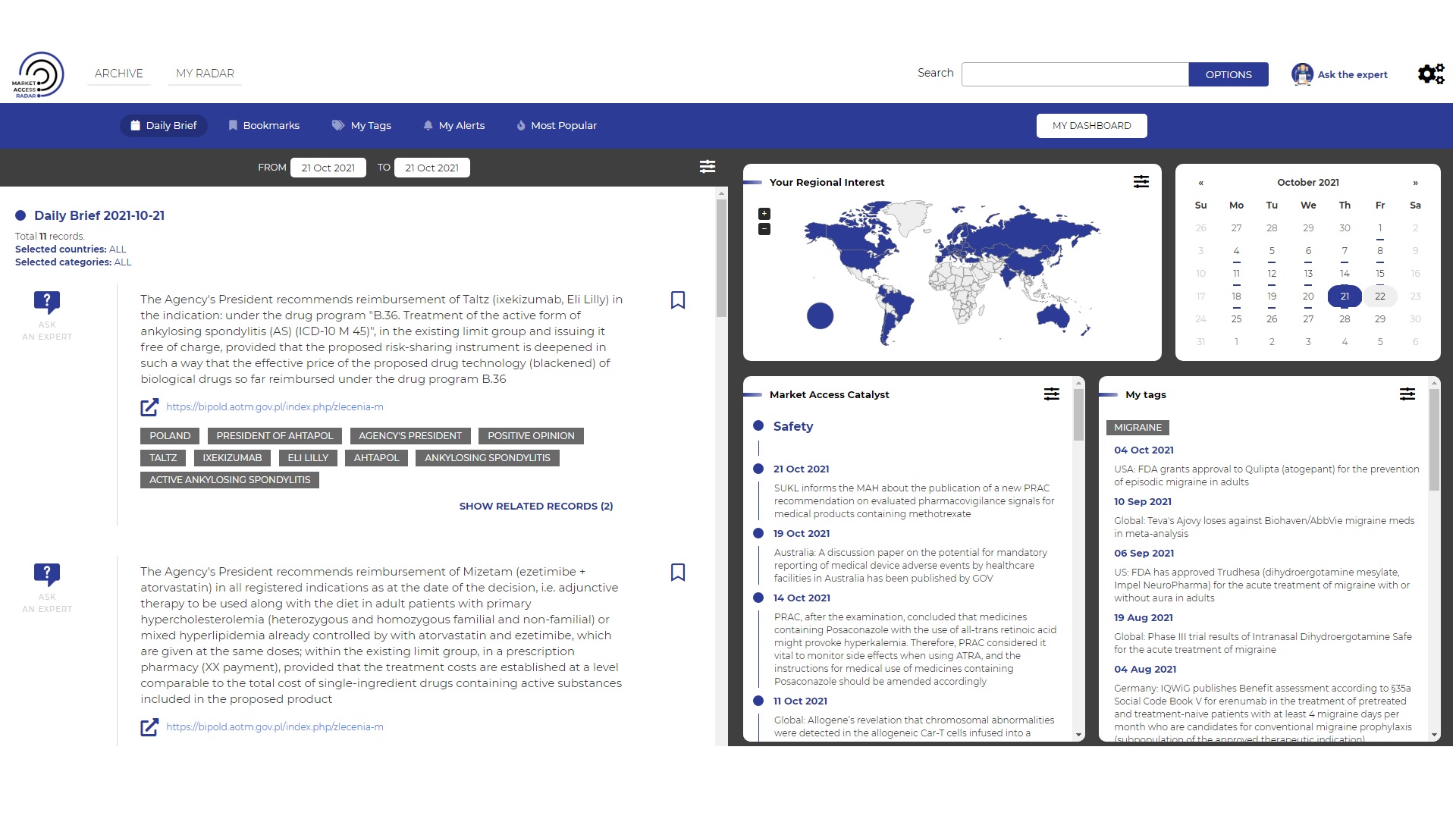 Quick and Easy Access to MA News
MAR is a repository and database (more than 38 000 records for International and CEE countries) that delivers the most up-to-date MA related news, hand-picked by experts in reimbursement. The service is available in the following formats:
Daily/Weekly electronic Report delivered daily to user's e-mail;
Online Repository that includes user profilies, an advanced search engine, filters, and other features to enable quick tracking;

e.g. Tracking marketing authorisation history of a specific product in different countries, reimbursement recommendations and decisions worldwide.
Local Experts and the Internet
MAR is not a computer-generated newsletter, but instead combines the assistance of local MA experts and the Internet. The most significant aspect of MAR is our collaboration with experts, who daily assess and prepare relevant news. This system ensures that users receive MA related information of the highest quality and importance.
More than 600 international news sources are being constantly monitored by experts.
News for MAR is collected from more than 600 international sources and from a network of CEE experts. News sources may include websites of public authorities, regulatory and HTA agencies, as well as popular pharmaceutical websites and news portals. Some agencies that are monitored by our experts include NICE, SMC PBAC, HAS, PTAC, NCPE, IQWiG, CADTH, SBU, ICER, AHRQ KCE, AWMSG, AQuAS, Prescrire as well as local HTA Agencies in CEE, CIS, BALTICS countries.
The MAR repositor, displays Records on new reimbursement recommendations, legal changes, marketing authorisations, drug safety records, clinical trial milestones and important MA-related events. The portal allows users to track similar topics back in time and to tag important information for customised news results (e.g. user may select to view all information from recommendations of selected HTA agencies or information about particular health technologies). The personalised Report offers daily or weekly delivery to a user's e-mail inbox, ensuring that important and relevant information is never missed, also including those from user profiles.