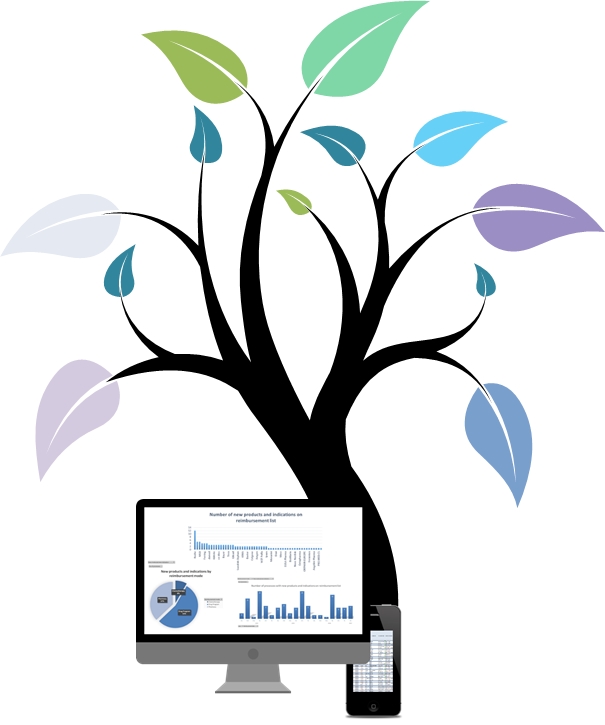 REIMBURSEMENT-REGULATORY DATABASE
Would you like to know your chances of obtaining reimbursement, how the Ministry of Health assessed medicines for a specific indication, or how long you will have to wait to receive a reimbursement decision? 
The Reimbursement-Regulatory Database (RRD) Poland, a database for innovative drugs that is accessible online, helps to define a path towards reimbursement based on similar cases. The database is updated monthly and includes information from 2012, making it a rich source of information collected into 60 categories – which include over 520 applications, 360 brand names, 310 active substance, over 110 companies and  26 700 records (as of March 2018).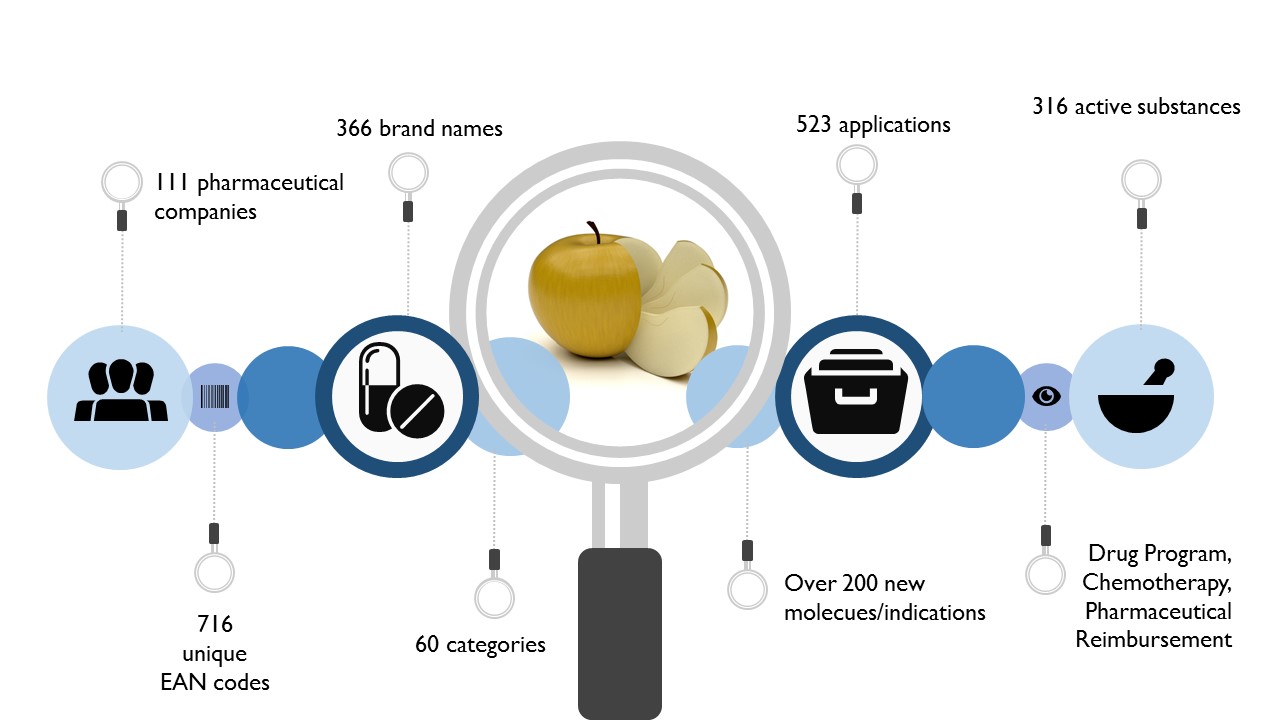 The RRD tracks information on the registration of medicines, reimbursement processes (from AHTAPol and MoH) and includes details such as BIA information, ICER values, RSS propositions and the most important clinical information.
Access to the RRD allows users to make analyses and construct arguments based on the current decision-making practice for selected parameters to increase chances of obtaining reimbursement. The scope of the decision-making practice takes into account all processes commissioned by the MoH and AHTAPol from 2012 (starting with the commission of the MoH from 1st January 2012 pursuant to Art. 35 Sec. 1 of the Reimbursement Act) to present, from all available therapeutics areas. The RDD offers the opportunity to find cases that support reimbursement decisions of a given product while providing information on any risks. The RDD tracks the duration of going through the reimbursement process, as exemplified in the image below:
With such useful information at your disposal, you will optimize your position to better prepare a reimbursement strategy and arguments for discussions with the MoH or negotiations with the Economic Commission.
The Reimbursement and Regulatory Database offers several features, such as selecting and filtering of relevant data, to facilitate your navigation for required information and to help answer questions that may include:
Have my competitors already submitted applications for products with similar indication to mine? Have they received a positive recommendation from the President of AHTAPol? If so, have they also received a positive reimbursement decision from the MoH?
What is the average time from a recommendation to a positive reimbursement decision of the MoH for a specific therapeutic area?
Which pharmaceutical companies most quickly obtain reimbursement?
Which pharmaceutical company introduced the most new molecules/drugs for reimbursement within the least year?
To learn more about the possibilities of the RRD, take advantage of INAR's demo version, which includes access to the Premium Package (60 categories), containing mixed data.
The database is based on methodology from Predecizer